Main content start
Leszek Krzysztof BORYSIEWICZ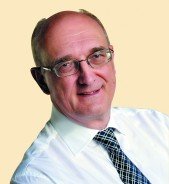 186th
Congregation
(2012)
Leszek Krzysztof BORYSIEWICZ
Doctor of Science
honoris causa
Professor Sir Leszek Krzysztof Borysiewicz is the 345th Vice-Chancellor of the University of Cambridge.
Sir Leszek was Chief Executive of the UK's Medical Research Council from 2007 to 2010. From 2001 to 2007, he was at Imperial College London, as Principal of the Faculty of Medicine and later as Deputy Rector, responsible for the overall academic and scientific direction of the institution. He led the development of inter-disciplinary research between engineering, physical sciences and biomedicine.
In 1988, he was a Lecturer in Medicine at Cambridge. He went on to be Professor of Medicine at the University of Wales in Cardiff, where he led a research team that carried out pioneering work on vaccines. In particular, his unit in Cardiff conducted clinical trials for a therapeutic vaccine for human papillomavirus (a cause of cervical cancer) - the first in Europe. He was knighted in 2001 for services to medical research and education.
Sir Leszek was a founding Fellow of the Academy of Medical Sciences in 1996 and a member of its Council from 1997 until 2002; and he became a Fellow of the Royal Society in 2008.
In recognition of his contributions to medical research and society, the University has resolved to confer upon him the degree of Doctor of Science honoris causa.