Main content start
The Mace
The Mace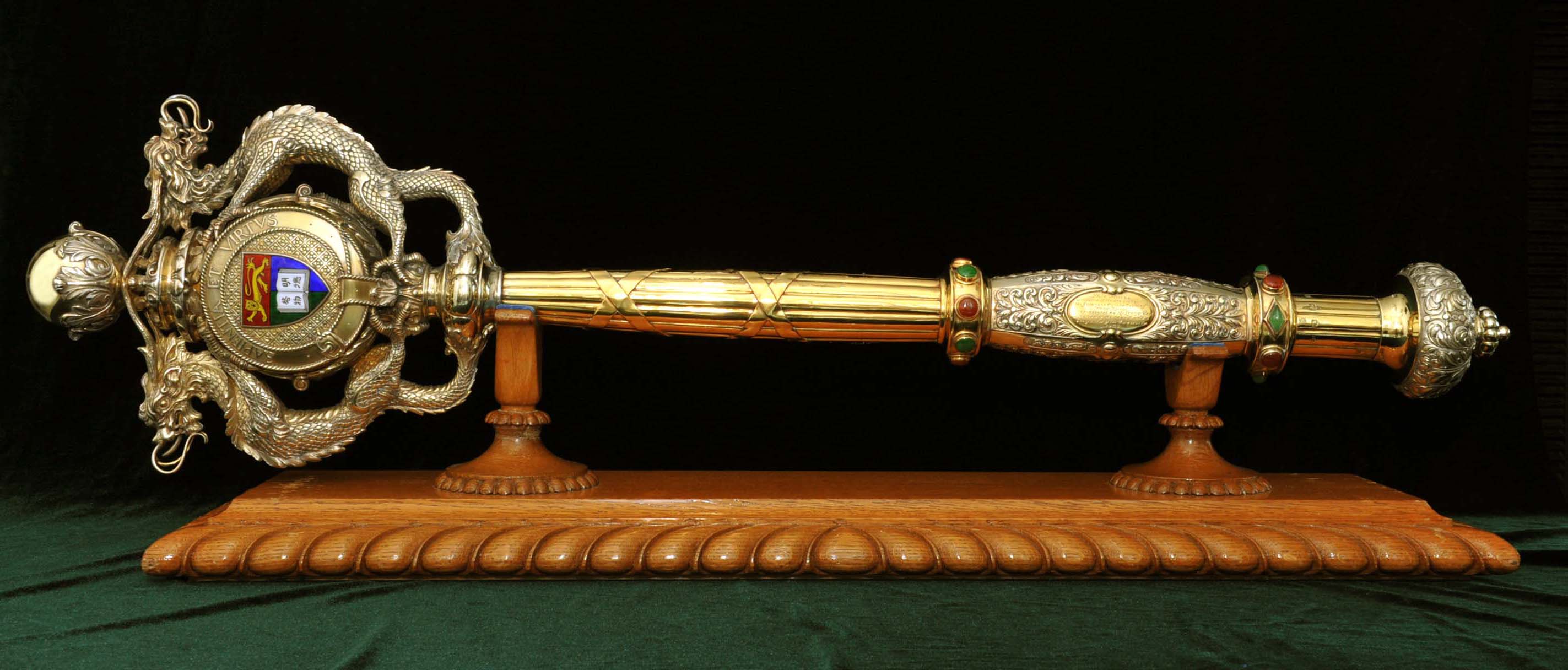 The Mace is the symbol of Authority. It held a special importance for Lindsay Ride, who had many of the qualities of the formalist found in men of military as often as of academic distinction. He saw it more as a symbol of Continuity - its loss during the War became for him a symbol of a break with the past, a hiatus in tradition which must be repaired.
No record of the design of its original or of the silversmiths who made it survived, at least in Hong Kong. A long search in England finally turned up a photograph of the 1918 Congregation and a cutting from the Graphic for December 1916 with a caption giving the names of the designer, H. W. Bird, and the silversmith. Speaking at the 38th Congregation, Vice-Chancellor Ride dramatically showed an empty table on which the Mace should have lain, giving a full description of its loss and the search for its design. Mr Leung Yew, benefactor and member of the Court, immediately offered to meet the cost of replacing it, complete with jade encrustation. The Mace remains a symbol as much of the University's continuity during the most arduous of times, and despite the disruptions of War, as of its authority.
It has an overall length of forty inches, is modelled in sterling silver gilt, and weighs about 300 ounces. The design of its shaft, some two inches in diameter, is of fasces, but without the axe, the twelve rods tied about with a crossed ribbon ending in a formal bow. Arranged round the shaft is a set of four panels, at the two limits of which are fixed collars, each bearing, in prominent lozenge and round bezels, four amber and four deep, translucent green jade stones.
From Bernard Mellor's The University of Hong Kong: An Informal History (Hong Kong: HKU Press, 1980. 31.)