Main content start
A Time-honoured Tradition
A Time-honoured Tradition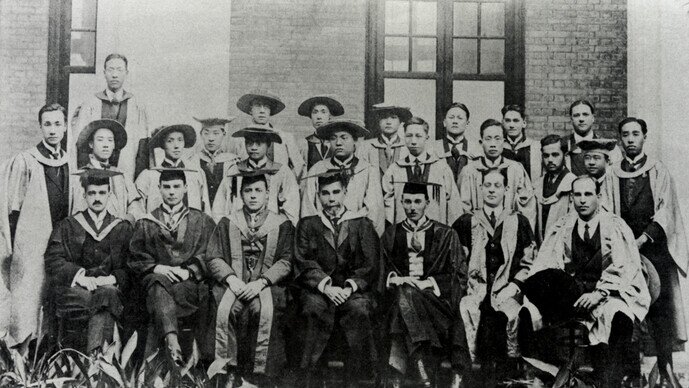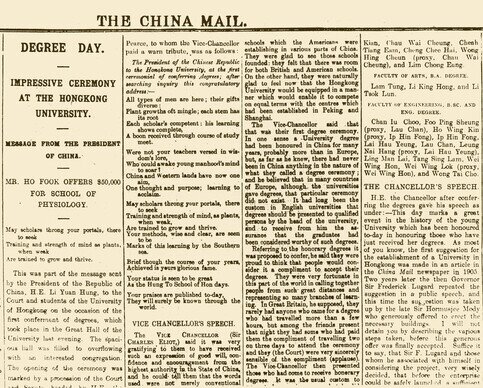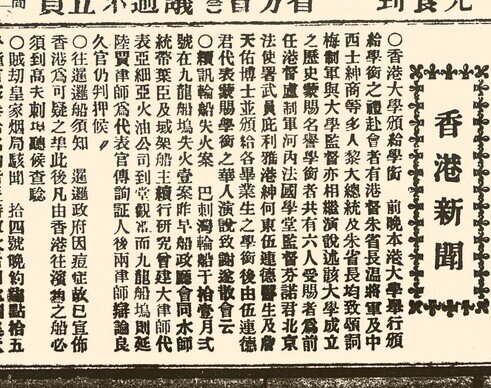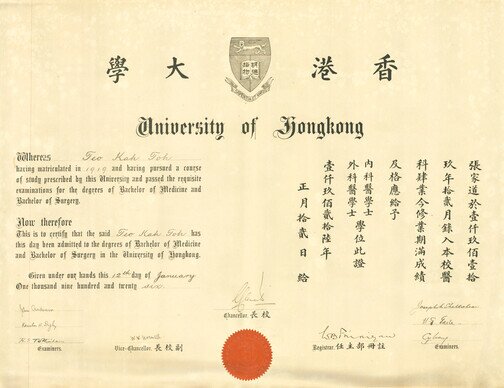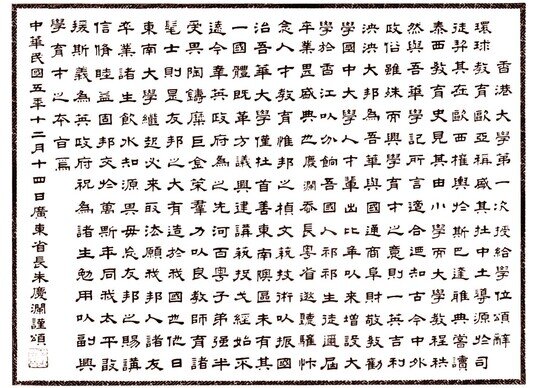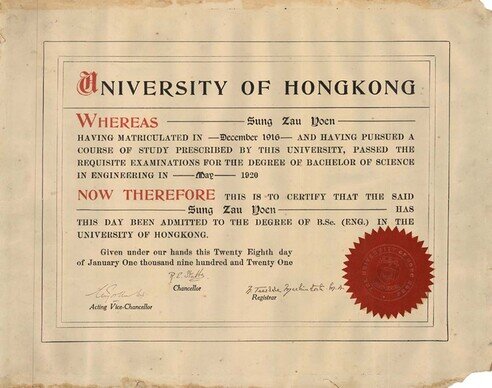 On December 14, 1916, the first Congregation of the University was held in the Great Hall (subsequently renamed as Loke Yew Hall in 1951) of the Main Building.
At this ceremony, five individuals were conferred honorary degrees by the University for the first time in its history. They were Messrs Louis Finot, Robert Ho Tung, Jeme Tien Yow, Captain Paul Pelliot and Wu Lien Teh. There would be another four honorary degree recipients in 1916, including Sir Frederick Lugard, the first Chancellor and the founder of the University; the late Mr Chang Pat Sze, who unfortunately passed away before the Congregation was held; Mr Loke Yew and Mr Chang Yew Hin. The latter two were conferred by Sir Charles Eliot, the then Vice-Chancellor, in Kuala Lumpur and Java respectively within a month after the ceremony.
During the early years, the Congregation, being the most important event in the University's Calendar, was usually held once a year for both honorary and ordinary degrees. In 1961, the University's Golden Jubilee Year, five Congregations were held and twenty-four honorary degrees were conferred. This is still a record in the University's history.