Main content start
The Anthem
The Anthem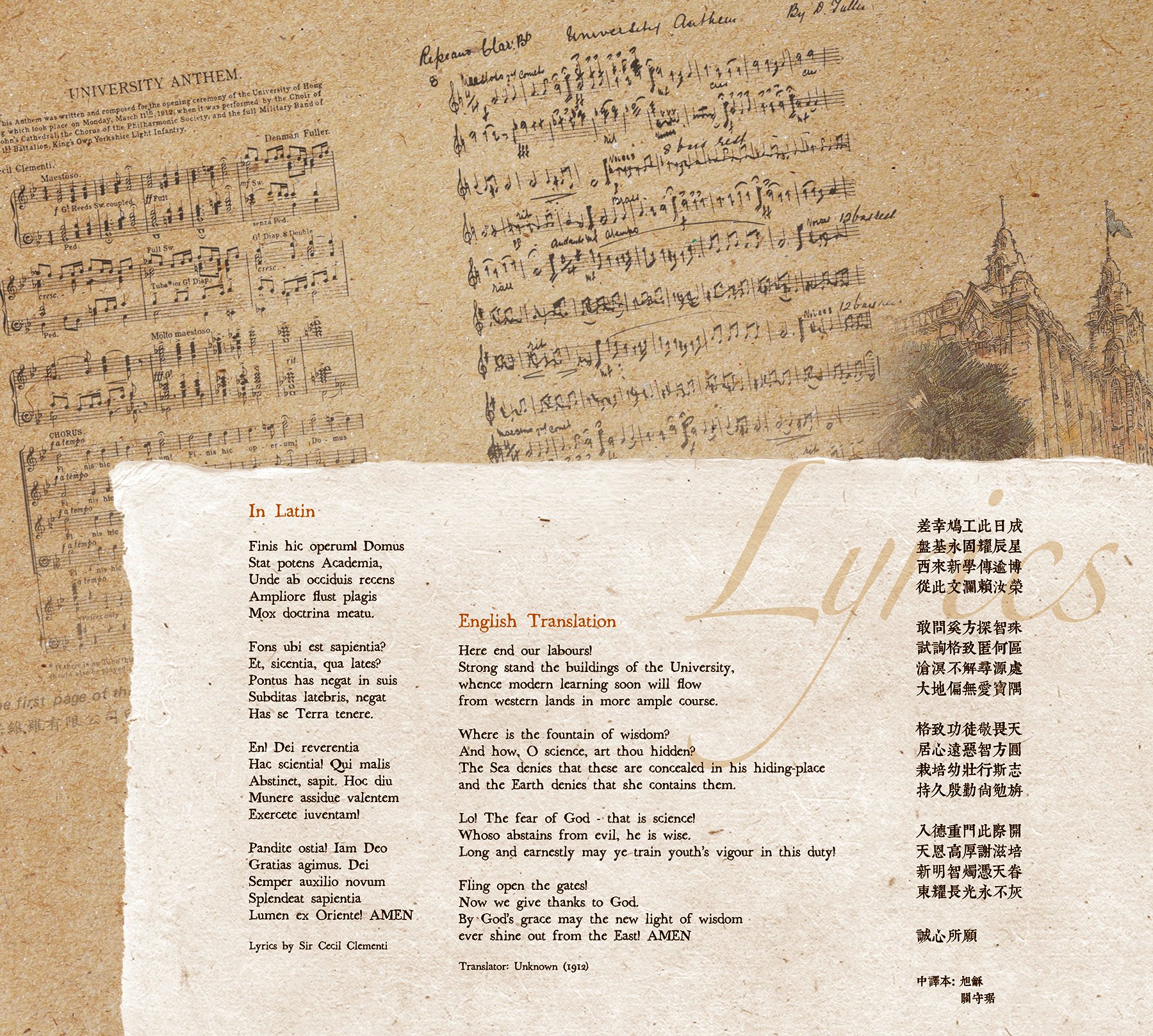 The University Anthem was first performed at the Opening Ceremony of the University held on Monday, March 11, 1912, in front of the then newly completed Main Building.
It was performed by the Choir of the St John's Cathedral, the Chorus of the Philharmonic Society, and the full Military Band of the 1st Battalion, King's Own Yorkshire Light Infantry.
The music was composed by the organist of St John's Cathedral Denman Fuller, and the Latin verses by the then Acting Colonial Secretary, and later Governor Sir Cecil Clementi.
Hearing the Anthem will transport you back a hundred years to Edwardian Britain. This is music of the Empire, with the pomp and circumstance of both the army and the church. The work is not an anthem in the sense of a national anthem that can be easily sung by all, but takes its bearing from the church anthem, with Latin verses that speak of the light of knowledge shining from the East.
The Anthem was used at formal University occasions until 1930s, but after the war it was largely forgotten, preserved in the archives as an historical curiosity that could be seen but seldom heard.
This century old anthem has been revived in 2011 and was premiered at the University's Centenary Gala Dinner on 18 December 2011. The music has been reconstructed from the original parts, reorchestrated and recorded.
At the Congregation, the Anthem will be played when the Procession enters and leaves the hall.