Main content start
Stanley HO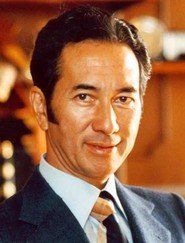 130th
Congregation
(1987)
Stanley HO
Doctor of Social Sciences
honoris causa
The name of Dr Stanley Ho figures prominently in the business worlds of both Hong Kong and Macau where his commercial interests are wide-ranging. He is well known in the field of real estate development and has done much to promote tourism in both regions, creating, amongst other things, the highly efficient jetfoil service which links the two territories and which is the largest and most successful fleet of its kind in the world. A student of the University of Hong Kong before the war, Dr Ho's undergraduate days were cut short by the Japanese invasion. He has, however, maintained close links with education at all levels, and has contributed generously both in terms of time and financial support to educational endeavours in both territories. He is actively interested in sport and the role that this has in the development of young people. As a result he has done much to bring about major improvements in the indoor and outdoor sports facilities of the University of Hong Kong, and he continues to sponsor a number of major students sports events, including the Triennial Intervarsity Games, the Intra University Cup for Basketball and the Hong Kong University Open Tennis Championships. The televised debating contest between students of the University of Hong Kong, the Chinese University and the National University of Singapore, 'Varsity Challenge', is also a result of Dr Ho's efforts.
In other educational fields, Dr Stanley Ho has made generous benefactions to schools and educational funds, notably the Workers' Children Schools in both Hong Kong and Macau, the Police Children's Education Trust, Girl Guides, Boy Scouts and the Hong Kong Academy for Performing Arts. He is currently a member of the Council and the Court of the University of Hong Kong, and chairman of the Board of Trustees of the University of East Asia. He had conferred on him in 1984 the honorary degree of Doctor of Social Science by the University of East Asia for his contributions to the development of that University.
Dr Stanley Ho is also well-known for his contributions in the community and to social welfare. His gift of $20 million made possible the construction of the new sports stadium in Macau, now called the Macau Forum. He is a director of the Community Chest and President of the Royal Society for the Prevention of Cruelty to Animals, and has been a major financial supporter of hospitals and associations for rehabilitation and for the disabled, both in Hong Kong and Macau.
In recognition of his contributions, the University has resolved to confer upon him the degree of Doctor of Social Sciences honoris causa.