Main content start
Lord Norman FOSTER of Thames Bank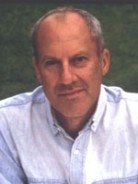 166th
Congregation
(2003)
Lord Norman FOSTER of Thames Bank
Doctor of Letters
honoris causa
Lord Foster of Thames Bank has won global acclaim for his numerous projects throughout the world. He has helped transform the skyline of Hong Kong and has brought a social dimension to his work, transforming communities, through his passionate care for the natural environment.
Lord Foster received his architectural training at Manchester University School of Architecture and Yale University. Foster Associates, later to become Foster and Partners, was founded in London in 1967. The firm shows an uncompromising exploration of technological innovations and forms. It also shows a dedication to craftsmanship and to architectural detailing. Lord Foster was knighted in 1990 and was made a peer in 1999. He received the Gold Medals of the RIBA in 1983 and the AIA in 1994. In 1999 he was awarded the Pritzker Architecture Prize.
His works which benefit a lot of international cities include Hong Kong International Airport at Chek Lap Kok, the Hongkong and Shanghai Bank headquarters in Hong Kong, Germany's new Parliament at the Reichstag, Stansted Airport, London and the British Museum's Great Court.
In recognition of his invaluable contributions to the art and science of architecture, the University has resolved to confer upon him the degree of Doctor of Letters honoris causa.