Main content start
Lord Norman FOSTER of Thames Bank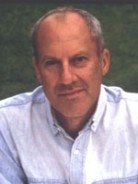 166th
Congregation
(2003)
Lord Norman FOSTER of Thames Bank
Doctor of Letters
honoris causa
When our nomadic ancestors ceased their wanderings and built the settlements that would become the first cities, they redefined the relation between humans and their environment. Architecture is virtually identical with civilisation; it also gives us our sense of home. For most of human history, architects worked in one place, a city or a region. Norman Foster is one of the first and greatest of the global architects, whose buildings are used and admired around the world. His work relates to the earth and space of many places, making him one of those of whom the poet Stephen Spender said that they have "left the vivid air signed with their honour".
Norman Foster was born in 1935 to a working class family in a suburb of Manchester, England. Book-learning and the pursuit of a professional career were not part of the tradition of the neighbourhood where he grew up. But from very early on, he showed a talent for sketching and drawing and harboured a special enthusiasm for buildings, becoming well-informed through his reading with the works of Frank Lloyd Wright and Le Corbusier. In 1956, at the age of twenty-one, he began studying architecture at Manchester University, paying his way by taking different jobs as ice-cream vendor, baker, and night club bouncer while also winning nearly all of the prizes and scholarships available. After graduation, in 1961, he won a Henry Fellowship to the Yale School of Architecture and received his Master of Architecture from Yale in 1962.
Mr Pro-Chancellor, it was at Yale that he came to apprehend the relation between theory and delivery of tangible results that moulded the traditions of architecture, and to formulate his own vision of how the two can be brought into dynamic interaction. Looking back forty years later to his time at Yale, Norman Foster says, "our practice has been inspired by [the] polarities of action and research, which means trying to ask the right questions with an insatiable curiosity about how things work, whether they're organisations or mechanical systems". In the development of his philosophy of architecture, Norman Foster also strongly believes in the social context that buildings are generated by people and their needs, and those needs are spiritual as well as material. "Never taking anything for granted, always trying to probe deeper, to access the inner workings behind the many branches of human activity for which we, as architects, are charged to explore and respond to".
The integration of theory with practice, and a sympathetic human and social imagination distinguish the Norman Foster building. His buildings, which have risen in splendour in many countries of the world have delighted and benefited the people who have use of them, and become enduring structures that communities can take pride in. Many Norman Foster buildings are epical in scale, and have become monuments to the achievements of our modern world. In these buildings, people live and work, meet and socialise, in light-filled spaces that encourage and foster expansive movements across class, and social, and often, national boundaries. But grand as they are, the buildings are always crafted with meticulous concern for detail and finish, for ease of use and provision of comfort. And in the spirit of integration, the material and spiritual interests of human communities always go hand in hand with a respect for ecological concerns.
These are all characteristics which can be seen in the first building Norman Foster designed after his return to England in 1962. This was the "Cockpit", a retreat in Cornwall which featured, among other things, a skylit picture gallery and a landscaped roof, and it received an award from the Royal Institute of British Architects. His first steel building was a 30,000 square foot factory in Swindon for Reliance Controls, which gained international recognition. Another industrial project of this period was the docking facilities for the shipping company, Fred Olsen Ltd in 1967. In 1968, Norman Foster began work on the Samuel Beckett Theatre project, and in 1970, he created the first inflatable office building to house seventy employees of a computer technology firm. Another break-through project, the IBM Pilot Head Office soon followed in 1970, which he completed in eighteen months on a budget set by the client that was not to exceed the cheapest temporary quarters.
Mr Pro-Chancellor, these successes of the first period already show Norman Foster's own flexibility in making his talent work for different projects. In his career to date, he has designed and renovated industrial buildings, office towers, commercial premises, theatres, art galleries and museums, and airports. In 1977, the Sainsbury Centre for Visual Arts at the University of East Anglia was completed, a multi-purpose building housing an art collection, exhibition space, a senior common room, conservatory, and restaurants and offices for academic staff. Another more recent project is the renewal and renovation of the Royal Academy of Arts in 1991, the extension to the Joslyn Art Museum in Omaha, Nebraska in 1993 and 1994, and famously, the British Museum Great Court project completed in 2000.
His other industrial and commercial buildings include the 1982 Parts Distribution Centre on a sixteen-acre site in Swindon, England, for Renault cars, the Headquarters for Commerzbank in Frankurt built during 1994 to 1997, and of course, Hong Kong's favourite picnic spot, the headquarters of the Hong Kong and Shanghai Bank in Central. His revolutionary design for Stanstead Airport outside London became the blueprint for that other favourite holiday destination of Hong Kong families and international tourists, the magnificent Chek Lap Kok International Airport. With the completion of the Reichstag in Berlin, Norman Foster's vision of liberating contained social worlds into unbounded spaces is encapsulated in the glass dome where ordinary citizens can ascend and watch the work of their political representatives.
For his extraordinary achievements, Norman Foster has received a multitude of awards from national governments and national and international organisations. In Britain, he is honoured with a Royal Gold Medal for Architecture in 1983, a Knighthood in 1997, and in 1999, a Life Peerage as Lord Foster of Thames Bank. Since 1991, he has received the Mies van der Rohe Award for European Architecture; the Gold Medal of the French Academy of Architecture, and Officer of the Order of Arts and Letters from the Ministry of Culture in France; the Arnold W Brunner Memorial Prize of the American Academy and Institute of Arts and Letters, the American Institute of Architects Gold Medal for Architecture for 1994, the Gold Medal Universidad Internacional "Menedez Pelayo" in Spain 1995; the Order of North Rhine-Westphalia, and the German Federal Order of Merit 1999. In 1999 he became the twenty-first Pritzker Architecture Prize Laureate. In 2002, he won the International Union of Architects Auguste Perret Prize, the Praemium Imperiale Award for Architecture in Japan, and was appointed a member of the Order "Pour le mérite" for Sciences and Arts, Germany.
Mr Pro-Chancellor, Lord Foster's magnificent bank and airport are already synonymous with Hong Kong's commercial and international profile, and he will soon make an equally decisive contribution to situating our cultural life. To confer an honorary degree on him is to confirm our feeling that this global master-builder is at home in this city. Mr Pro-Chancellor, I am honoured and privileged to present Norman Foster for the award of the Degree of Doctor of Letters honoris causa.
Citation written and delivered by Dr Elaine Ho Yee Lin, the Public Orator.