Main content start
Walton LI Wai Tat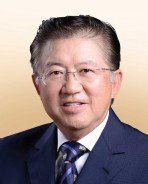 190th
Congregation
(2014)
Walton LI Wai Tat
Doctor of Social Sciences
honoris causa
Dr Walton Li Wai Tat holds a BS (Chemistry) degree from the University of Southern California, and a MD degree from the University of California, Los Angeles. He served as a Resident in Ophthalmology at the Veterans Administration Hospital in Los Angeles, and was granted a fellowship in Corneal & External Ocular Disease at the Jules Stein Eye Institute, University of California, Los Angeles, School of Medicine. In 1979, he became a Diplomate of the American Board of Ophthalmology.
In 1980, he established and has since been Head of the Department of Ophthalmology at the Hong Kong Sanatorium & Hospital, where he has also served as Deputy Medical Superintendent. He is currently the Medical Superintendent and Chairman of the Hospital's Board of Directors and the elected Chairman of the Li Shu Fan Medical Foundation.
At HKU, Dr Li is an Honorary Professor in the Department of Ophthalmology, an Honorary Professor in the Li Ka Shing Faculty of Medicine, and an Honorary University Fellow. He has been a longtime supporter of HKU and, together with a number of doctors, helped establish the Li Shu Pui Endowed Professorship in Surgery.
Dr Li is a Fellow of the American Academy of Ophthalmology, the Hong Kong Academy of Medicine (Ophthalmology), the College of Ophthalmologists of Hong Kong, and the Royal College of Physicians (Glasgow).
In recognition of his contributions to medicine and society, the University has resolved to confer upon him the degree of Doctor of Social Sciences honoris causa.