Main content start
Lord David Clive WILSON of Tillyorn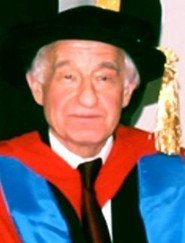 Lord Wilson of Tillyorn is the Chancellor of the University of Aberdeen and the penultimate Governor of Hong Kong.
Lord Wilson entered the Foreign Service of the United Kingdom in 1958, and much of his distinguished career is related to China and Hong Kong. He studied Chinese at the University of Hong Kong from 1960 to 62 and then served as First Secretary at the British Embassy in Peking from 1963 to 1965. As a Chinese scholar, and having left the Foreign Service for those years, he edited the China Quarterly between 1968 and 1974. Lord Wilson was the Governor of Hong Kong from 1987 to 1992. He was Chairman of Scottish & Southern Energy plc from 1993 to 2000, made a Knight of the Thistle in 2000, and served as Chairman of the Board of Trustees of the National Museums of Scotland from 2002 to 2006. Lord Wilson is now Master of Peterhouse, Cambridge.
In recognition of his contributions to the community of Hong Kong, the University has resolved to confer upon him the degree of Doctor of Letters honoris causa.