Main content start
TIN Ka Ping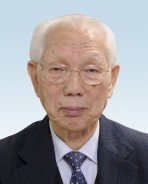 184th
Congregation
(2011)
TIN Ka Ping
Doctor of Social Sciences
honoris causa
Dr Tin Ka Ping is Founder of Thians' Plastics Industrial Company Ltd, Tins' Enterprises Company Ltd and TinsChemical Corporation Ltd. He is also generous philanthropist and Founder of the Tin Ka Ping Foundation.
Dr Tin is an advocate and supporter of education, and over twenty Hong Kong schools, eighty universities in China, more than 170 secondary and vocation schools, forty-eight primary schools and kindergartens, 1450 rural libraries and countless other education facilities in China have been beneficiaries of his philanthropy.
He is a Founding Honorary Patron of the HKU Foundation. His own Foundation supports the endeavours of the Faculty of Education through the K P Tin Visiting Fellowship Scheme and the Tin Ka Ping Education Fund.
Dr Tin was awarded an MBE in 1996, a Grand Bauhinia Medal in 2010 and an Honorary University Fellowship from HKU in 1997, and has also received honorary degrees from many other higher education institutions in Hong Kong, Taiwan, and PRC.
In recognition of his contributions to academia and Hong Kong, the University has resolved to confer upon Dr Tin Ka Ping the degree of Doctor of Social Sciences honoris causa.