Main content start
Rafael HUI Si Yan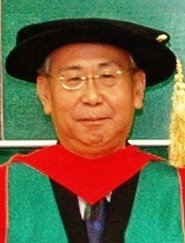 175th
Congregation
(2007)
Rafael HUI Si Yan
Doctor of Social Sciences
honoris causa
Mr Rafael Hui Si Yan is the Chief Secretary for Administration of the HKSAR Government.
Mr Hui received his BA from HKU in 1970, after which he began a long and illustrious career in the civil service. From 1977 to 1979, he was seconded to the Independent Commission Against Corruption. Mr Hui attended Harvard University from 1982 to 1983 and earned his Master's degree in Public Administration. He was appointed Secretary for Financial Services in 1995, and helped strengthen Hong Kong's position as an international financial centre.
Mr Hui became Managing Director of the Mandatory Provident Fund Schemes Authority in 2000. He was appointed a Justice of the Peace in 1986, received the Gold Bauhinia Star in 1998, and was appointed Chief Secretary for Administration in 2005.
In recognition of his contributions to the community of Hong Kong, the University has resolved to confer upon him the degree of Doctor of Social Sciences honoris causa.