開始內容
利國偉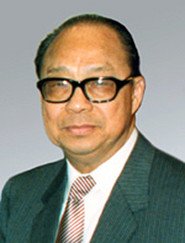 It need not be repeated in this company that perspicacity is a particular virtue in those who hold heavy administrative office. Vice-chancellors certainly should have it, and you, Sir, have recently chosen a vice-chancellor to become one of your inner circle of advisors in the affairs of this Territory. Assailed as administrators are by mountains of verbiage, whether written or spoken - and Public Orators can be of little help in this regard - we clearly live in an era of verbal inflation. When he was Vice-Chancellor of the University of London, Sir Frank Hartley made the astute and self-explanatory observation:
'The Lord's Prayer has 56 words; the Ten Commandments has 297; the American Declaration of Independence has 300; but a European Economic Community directive on the import of caramel and caramel products requires 26,911 words.'
Let me reassure you, Mr. Chancellor, that I have not spent recent days counting the words in the Basic Law; and I am sure Sir Quo-wei will be glad to know I have not counted the number of words that have issued forth from the Education Commission under his chairmanship from 1984 to 1989.
In the decade which has passed, I would venture to suggest there are but three words that have characterised so many public utterances concerning Hong Kong stability, prosperity and confidence. Though oft-repeated words do lose their edge, their importance does not diminish, and Sir Quo-wei Lee's career has been, and continues to be, intimately involved in activities which revolve around these three watchwords of our times.
'Confidence' could be one of those Janus words, as Philip Howard called them, which can embody two distinct and even opposite meanings. Words like 'to ravel', meaning to tangle and to disentangle, or 'to scan', which is capable of being used in the sense of reading systematically or of reading hastily. We look for 'confidence' when we seek solid, firm assurances which we can trust, and when we act with 'confidence' we have a certain flair, a boldness and obvious courage. Sir Quo-wei found out how much these concepts of 'confidence' were inter-related in a time of trouble for Hong Kong exactly twenty-five years ago.
In 1965 the financial world and the community in Hong Kong were all in a jittery state. There had been runs on a number of Hong Kong's banks which had started in the middle of January. The mass withdrawals had triggered a panic, which assurances from the Banking Commissioner and the Financial Secretary had failed to assuage. The larger banks had come forward with promises of support for their smaller brethren and the Government had enacted Emergency Bank Control Regulations.
Despite all this, the crisis was far from over, and, in this very month, twenty-five years ago, the Hang Seng Bank came under pressure. The local media fanned the flames of rumour, and by the 9 April, large crowds had gathered to besiege the offices of the Hang Seng Bank in both Kowloon and Hong Kong. It was by anyone's reckoning a crisis, Mr. Chancellor, and, a single man was given the mandate by the directors of the Hang Seng Bank to negotiate the end of this crisis and restore confidence in the bank. Such a man would have indeed to be bold, to be courageous and decisive; he would already have to possess the trust of the world of banking and finance. This man, as many here this evening will remember, was Sir Quo-wei Lee. Within twenty-four hours, with the approval of Government, an announcement was made that the Hang Seng Bank had become a member of the Hong Kong and Shanghai Banking Group. Urgent negotiations were concluded to the satisfaction of both parties, and the possibility of a real disaster within the financial system of Hong Kong had been averted. To be entrusted by one's colleagues with the confidence to engage in such high level negotiations single-handed speaks volumes for the ability and character of the man who stands before this congregation. One very senior banker wrote to Sir Quo-wei shortly after these dramatic events in the following words:
'I have since had occasion to listen to many people and, whereas the interpretations of these recent events widely differ as regards cause and effect, there is one particular information on which everybody's opinion coincides: the masterful manner in which you personally faced the ordeal, bearing on your shoulders practically the whole burden of the important decisions the circumstances required. Everyone says you did this with coolness, efficiency and dignity and I can truly say that I am not surprised this was so.'
These qualities in the man were recognised by your predecessors, Mr. Chancellor, and the call to public service was heeded by Sir Quo-wei. The extent to which he has been involved in public duties is extraordinary. He served as a member of the Legislative Council from 1968 to 1978, and he was called to be a member of the Executive Council in 1976. Both of these appointments Sir Quo-wei relinquished in 1978 for reasons of health, but, uniquely in the annals of this Territory, he was to return to the Executive Council for a further period of five years from 1983.
In his own sphere of activity, as well as serving as a director in a number of major companies, he is presently the Chairman of the Stock Exchange of Hong Kong and President of the Hong Kong Centre of the Charted Institute of Bankers.
Mr. Chancellor, Sir Quo-wei's own education at St. Joseph's College was interrupted by the events of war, and he was not to return to Hong Kong from the Mainland until the day before the British forces reoccupied Hong Kong. Within a year of that event he became a member of the junior staff of the Hang Seng Bank. With his natural modesty, he would point out that he was but a member of the team of people that has engineered its rise from its original beginnings as a native bank, to a modern commercial bank. His abilities and his leadership have now taken him to the Chairmanship of the organisation he joined as a junior clerk in 1946.
Circero said: 'Natural ability without education has more often raised a man to glory and virtue than education without natural ability'.
For all that Sir Quo-wei's life has underlined the truth of Circero's statement, he has devoted a major part of his public service to the development of education in Hong Kong. His own bank has for long supported the proper training of personnel for the commercial sector, and Sir Quo-wei is the Supervisor and Vice-Chairman of the Hang Seng School of Commerce, created in 1980. He was actively involved in the setting up of our sister institution, The Chinese University of Hong Kong and served firstly as its Treasurer, and now as Chairman of Council. He has been a member of the Court of this University since 1970.
His keen interests in education and in assuring exlucational opportunities for the youth of Hong Kong led to his appointment as Chairman of the Board of Education in 1976. This translated into the Chairmanship of the Education Commissionin 1984, a position which he relinquished only at the beginning of this year. He chairs the Board of Trustees of the Sir Edward Youde Memorial Fund and this, together with trusts set up by his family and by the Hang Seng Bank, has enabled Sir Quo-wei to encourage the provision of educational opportunities for Hong Kong students to study in tertiary institutions overseas.
Such achievements and such a dedicated record of service has been deservedly recognised by the award of honorary degrees by the Chinese University of Hong Kong, the University of Hull and the University of Birmingham. Her Majesty created him a Commander of the Most Excellent Order of the British Empire in 1977, and a Knight Bachelor of that Order in 1988. We, too, wish to recognise Sir Quo-wei's accomplishments. This pillar of the financial community has found the time to give unstintingly of himself to public service and to the development of education in Hong Kong. On behalf of the University it is my privilege to present Sir Quo-wei Lee for the award of the degree of Doctor of Laws honoris causa.