About the Ceremony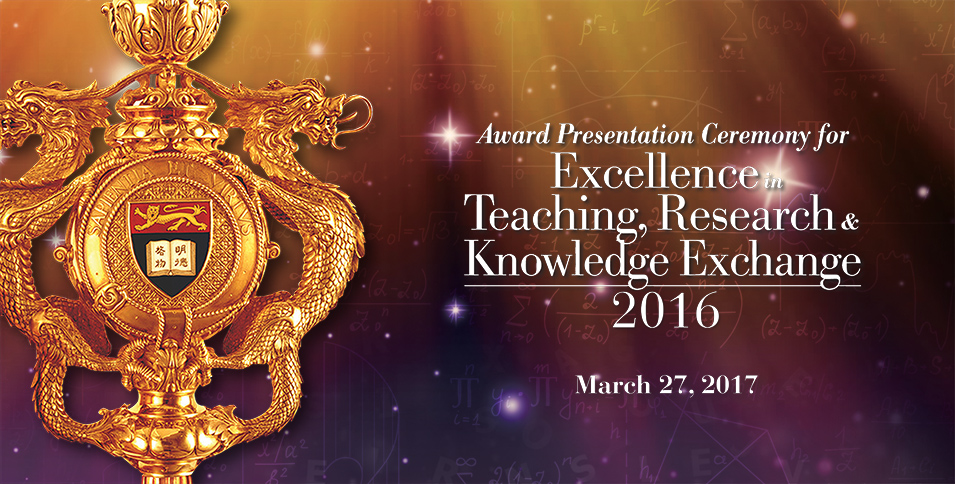 The Award Presentation Ceremony for Excellence in Teaching, Research and Knowledge Exchange 2016 will be held on
Monday, March 27, 2017 at the Grand Hall, Lee Shau Kee Lecture Centre, Centennial Campus at 5:00 p.m.
An unveiling ceremony of the Plaque of Honour will take place on the same day at 4:30 p.m.
on LG/F, Centennial Campus (opposite Grove Café and The Jockey Club Tower entrance).
Share Our Pride
The University of Hong Kong believes that our academics and their talent are priceless assets. Every year, outstanding faculty members are presented with University teaching and research awards for excellence in their fields.

The Award Presentation Ceremony is a valuable opportunity for us to meet these exceptional individuals, hear their personal stories, and honour their inspirational achievements. Professor Peter MATHIESON, President and Vice-Chancellor, will preside at the ceremony and Dr the Honourable Sir David LI Kwok Po, Pro-Chancellor, will be the Guest of Honour.