開始內容
許舒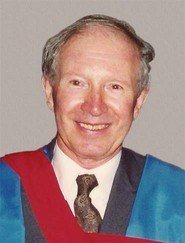 Young James Hayes was a budding scholar when he joined the Hong Kong Government as Cadet Officer Class II in 1956. By the time that he, became a District Officer in the 1970s, James had established for himself an international reputation, having obtained a Ph.D. degree from the University of London. What he had written on Hong Kong's rural communities, its institutions and its leadership in the late Qing Dynasty, were not only significant contributions to scholarship, but also a vital reference point for a colonial government. As rapid urbanisation dominated the Hong Kong scene in the 1970s and the 1980s, James Hayes found his grasp of Hong Kong's socio-economic development to be most useful in enhancing his administrative skills. He finds it satisfying that his last posting was as Regional Secretary, New Territories, in 1985-87 prior to his retirement, because he considers the New Territories his real home. On having served Hong Kong for thirty years, he was made a Companion of the Imperial Service Order in 1986. In another century, but in the same place, James Hayes would have made a perfect magistrate for the Xin'an County. He would have been able to speak with authority on the rural society and its leadership, or on temples, fishing, sandalwood and pottery kilns. His sensitivity to the needs of the indigenous people and his thorough knowledge of the local communities set him on the right path, researching on rural lineage in the tradition of Freedman, Myers and Skinner. His claim that the six communities in the New Territories managed their affairs without much direction from the absentee gentry-class stands in sharp contrast to generalisations about gentry domination in rural China. He believes that the concept of the Village republic' should be further investigated. Hayes' research findings not only appeared in numerous publications but also received thorough attention in seminars sponsored by the Hong Kong Branch of the Royal Asiatic Society, of which he was President for seven years.
James Hayes writes on the importance of Chinese customary law which, in respect of succession and land trusts in rural Hong Kong, remains relevant today. Its management and interface with imperial codes and the bureaucracy were vital to land resumption. In the process, the Government had to secure legal settlements in accordance with the customary law. As District Officer, James Hayes often found himself in a pivotal role assisting the Government in land resumption.
In understanding why James was genuinely accepted by the indigenous people against the background of arrogance and superiority exhibited by some expatriates, one has to cite his own words:
'I recall being told in a boot and shoe maker's in 1957 that I was 'gentle' as though this was sufficiently rare among Europeans as to require special comment.'
It is encouraging to note that James Hayes' scholarship continues unabated. His next book entitled 'Transformation: A Century of Tsuen Wan and its People' will add to the understanding of Hong Kong's cultural and institutional history from the perspective of the indigenous villagers during the redevelopment process. The following from Lao Zi's Dao De Jing reflects well on our scholar-official:
'As he does not like to show off, he is enlightened; As he is not prone to be self-righteous,he is distinguished; As he does not blow his own horn, he acquires merit; As he does not extol himself, he is fit to be a leader.'
Mr. Chancellor, today, the University acknowledges not only the coming of age of traditional Hong Kong studies, but also the important interplay of East and West in the history of the territory. It gives me great pleasure to present to you James William Hayes, for the award of the Degree of Doctor of Letters, Honoris Causa.
Citation written and delivered by Professor Lee Ngok, the Public Orator.