Main content start

Honorary University Fellows
Mr Robert ALLCOCK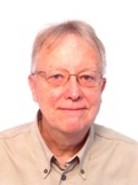 2008 Honorary University Fellow
Mr Robert ALLCOCK
Citation delivered by Professor Johannes CHAN, Dean of Law
Mr Robert Charles Allcock is a former Head of the HKU Department of Law and former Solicitor General of the Department of Justice of the Hong Kong SAR Government.
Bob Allcock was born in London, England and attended Nottingham University, where he graduated with first class honours in his LLB degree. He did his professional training at the College of Law, London.
After working with a solicitor's firm and the Law Commission in London, Bob joined the then young Department of Law at the University of Hong Kong, which at the time had only a handful of staff.
He was instrumental in helping to build up the Department into a School (1978) and later into a Faculty (1984), and was the first Head of the Department of Law when the Faculty was established. Bob was also a strong advocate for localization, and it was during his headship that the first two Chinese faculty members were recruited, namely Prof Albert Chen and, I am grateful to say, myself. So thank you, Bob.
What is perhaps not so widely known is that Bob also played lead guitar in a rock band called 'Junk', which included other musically-inclined members of the Law Department. Junk had a repertoire that included the smash-hit of the day, 'Kung Fu Fighting', and the band regularly entertained Law students at a Wanchai establishment called the Old China Hand.
Like any self-respecting rock band, Junk also 'toured', and went 'on the road' as part of a 'Clean Hong Kong' public service campaign, featuring 'Lap Sap Chung'. They played at housing estates, playgrounds and beaches – thus taking the University's cherished ties between 'Town and Gown' to new realms.
In 1986, Bob Allcock joined the Attorney General's Chambers in the Hong Kong Government, where he steadily rose through the ranks and served the Hong Kong SAR Government as Solicitor General from 2000 to 2007. He was also the Chairman of the Steering Committee on Legal Education and Training, which conducted a major review on legal education from 1999 to 2002, and established common legal education policies and criteria for the law schools in Hong Kong.
Bob was awarded a Bronze Bauhinia Star in 1999, received an honorary degree of Doctor of Laws from the University of Nottingham in 2006, and was awarded a Silver Bauhinia Star in 2007.
It gives me great pleasure, Mr Pro-Chancellor, to present Mr Robert Charles Allcock for the Honorary University Fellowship, in recognition of his contributions to Hong Kong and academia.
Back