Main content start

Honorary University Fellows
Mr LUI Kwan Fat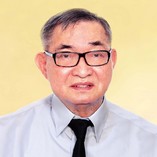 2013 Honorary University Fellow
Mr LUI Kwan Fat
Mr Lui Kwan Fat joined the HKU Students' Union in 1953 as an office assistant, aged 18. He was promoted to the post of Union Manager in 1969, and remained with the Union for 44 years until his retirement in 1997.
During his more than four decades of service, Mr Lui pioneered new ways of meeting the many changing needs of students in changing times. He initiated and established the Union's cooperative in 1958, which became a substantial revenue source for the Union, enabling it to build a sound financial foundation. In the late 1960s, he was the go-to person for helping students find summer jobs and for arranging job interviews for them. The career support service provided by him helped shape the model of Appointment Services in the Office of Student Affairs that was later established.
In the 1970s, Mr Lui began to buy and sell second-hand books to help cash-strapped students, and when students became engaged in greater social activism in that era, he personally helped produce hundreds of hand-written banners to promote their ideas and campaigns. In the 1980s, he introduced campus subscriptions for newspapers to meet the needs of students looking for quality journalism.
Mr Lui has been instrumental in the gradual transformation of the Union from a small but enthusiastic association of students to the sizeable, multifaceted student organisation it is today. Generations of HKU students have benefitted from the commitment and support of this unsung hero who has dedicated a lifetime of service to the University.
Mr Lui received the Queen's Valuable Service Award in 1988, in recognition of his service to the Students' Union.
Citation delivered by Dr Albert CHAU, Dean of Student Affairs
Since its establishment more than 100 years ago, The University of Hong Kong has aimed to nurture leaders who can advance society in Hong Kong, China and the world. The best way for students to develop is, of course, learning by doing. This is exactly what students can achieve by taking up official positions in the Students' Union. With the principles of solidarity, independence and autonomy, the Students' Union has been the University\'s closest partner when it formulates various policies, particularly those related to students.
To make these things possible, Mr Lui Kwan Fat has played a pivotal role in establishing the Students' Union as a fertile learning ground for generations of student leaders who eventually became influential community leaders. Mr Lui, or rather affectionately known as Uncle Fat to students, joined the Students\' Union in 1953 when he was 18 years old and retired in 1997. He started as an office assistant and was promoted to Union Manager in 1969.
In his 44 years of service, his achievements are unparalleled. In 1958, he started the Union Co-operative, which later evolved into a multi-million dollar business and has provided steady revenue to the Students\' Union. In 1968, he liaised with employers to match students to summer jobs. In the 1970s, he set up the used book sales services to help needy students. You may notice that these services are blueprints of what our student affairs offices are doing these days. Uncle Fat is indeed a man of vision for higher education.
Uncle Fat is also admired by all students for his calligraphy. Upon receiving a student request to make a banner, Uncle Fat would roll out a piece of cloth and use a big brush to write on it. Hundreds of his banners appeared during various critical social movements in Hong Kong, such as the Chinese Language Movement in the 70s, the Sino-British negotiation on Hong Kong\'s future in the 80s and China's democracy movements in 1989.
In 1988, Uncle Fat received the Valuable Service Award by the Queen in recognition of his outstanding services to the Students' Union.
Ladies and Gentlemen, I am sure you will agree that Uncle Fat has made significant contributions to higher education in the most direct of ways. He immersed himself among students, shared their vision, thoughts and emotions, relentlessly solved their needs, unfailingly facilitated their activities and enabled them to actualize their life aspirations. He helped transform the Students\' Union from a small group of enthusiastic students into an established student organization with mature and effective governance and administrative systems. He supported generations of students in their fight for universal values such as equality, justice, democracy in Hong Kong, China and other countries. What he has done is what education is all about: Walking alongside with students and using one's own life to affect theirs.
Back