Certificate
Collection of Certificates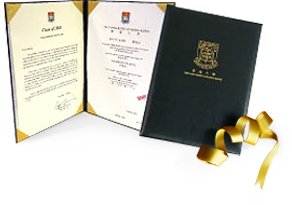 ​
Graduates of Class of 2016 can collect their certificates from the Academic Services Office during office hours from December 14, 2016 (Wednesday) onwards. Your HKID card or passport is required for verification for the collection of certificate.
Please click here for the authorisation form if you wish to arrange a representative to collect the certificate on your behalf or to request the certificate to be sent to you by registered mail.
Please refer to the website of the Academic Services Office http://www.ase.hku.hk/asoffice/ for their opening hours and location.
Transcript and Testimonial
If you wish to apply for transcript and/or testimonial, please go to the following website for details and application forms are available at: http://www.ase.hku.hk/asoffice/
YOUR Year, Your GIFT
To celebrate this milestone in your life, you are invited to make a graduation class gift of HK$201.7 to your alma mater via online donation. Your gift will go to the "HKU Class Giving Scholarship Fund" in support of future students through scholarships and bursaries.
As a token of appreciation, you will receive an EXCLUSIVE Class of 2017 Certificate Holder (including a congratulatory letter from President Peter Mathieson) and a special graduation souvenir upon collection.
Make a gift now. (from Sep 11 - Sep 22)