Certificate
Collection of Certificates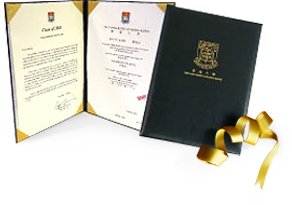 ​
Graduates of Class of 2016 can collect their certificates from the Academic Services Office during office hours from December 14, 2016 (Wednesday) onwards. Your HKID card or passport is required for verification for the collection of certificate.
Please click here for the authorisation form if you wish to arrange a representative to collect the certificate on your behalf or to request the certificate to be sent to you by registered mail.
Please refer to the website of the Academic Services Office http://www.ase.hku.hk/asoffice/ for their opening hours and location.
Transcript and Testimonial
If you wish to apply for transcript and/or testimonial, please go to the following website for details and application forms are available at: http://www.ase.hku.hk/asoffice/
Certificate Holder
The donation and collection period for the Certificate Holder is over.
The certificate holders which were not redeemed during the specific collection timeslots were sent to the University Bookstore for a second round of donation, and are now out of stock. The net proceeds from the donation will go to the Class of 2016 Fund to support students with scholarships and bursaries. Thank you.