CLARITY COMES WITH THE CLICK OF A MOUSE
Technology developed at HKU is making video learning more interactive.
In a traditional classroom, when a student has a question about the content or is confused, she or he simply has to raise their hand and the teacher can answer immediately. But in online learning, the process has been a lot more laborious.
"There's a huge transaction cost involved in going to a forum, typing in a message and waiting for a response. And even then, the feedback is based on recall, not the immediate context of the moment when the student needs the answer," said Professor Ricky Kwok, Associate Vice-President (Teaching and Learning) and a member of HKU's Technology-Enriched Learning Initiative (TELI).
But a new tool designed and inspired by Professor Michael Botelho of the Faculty of Dentistry and developed by TELI is changing that situation by bringing immediacy to the feedback students give and can obtain from online videos. It is coming not a moment too soon as videos are increasingly becoming a mainstay of teaching and learning at HKU, within both specific disciplines and the Common Core.
"Videos are useful because for certain things they can provide much more information, such as how to perform a skill," Professor Botelho said. Until now, online learning platforms have not allowed for real-time feedback on the content – not even big providers such as edX and Coursera.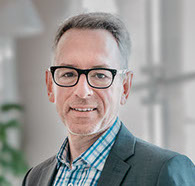 ​

Videos are useful because for
certain things they can provide much
more information, such as how to
perform a skill.

Professor Michael Botelho
Introducing the VideoVox
Professor Botelho's innovation, the VideoVox, addresses that gap by allowing for timestamped questions, comments or feedback on videos. Students can pause a video and type in a question, and later the teacher can click on the question and be taken to the exact moment in the video to contextualise the question before replying.
In addition, keyword tags or colour buttons can be created by the teacher to allow interaction with the video content for specific tasks. For instance, students can click on a red, yellow or green button to indicate if the procedure they are watching is being done incorrectly, correctly or somewhere in the middle. Or they can use tags to give feedback on how well they understand the content.
"Let's say there's a video of someone performing CPR [cardiopulmonary resuscitation]. This has to be done in a set order, so if the person in the video checks the pulse before checking the breathing and airway, the student would be expected to click 'incorrect' and the teacher would see that the student understood what was wrong there," Professor Botelho said.
"This interaction allows students to discriminate and use their judgement. Whether they are watching someone perform CPR, teach a class, give a presentation in a law court or give an arts performance, to name a few examples, they can give timely feedback."
Importantly, teachers can receive a visualisation of the data analytics connected to the video, such as student feedback, whether and when they watched the video, when they paused, how frequently they accessed the system and other useful behavioural data. This kind of information is not easily accessible on other platforms teachers might use, such as YouTube.
Professor Botelho's efforts were supported by TELI staff including Dennis Wong, a recent HKU computer science graduate, and Victor Wong and Bob Kung, and they helped earn him the 2018 University Teaching Innovation Award.
Leading to other innovations
Professor Kwok has already used the data analytics to improve teaching in his Common Core class on algorithms. In one of his videos, there was a spike of red clicks when he discussed how to use algorithms to solve Rubik's cube. "I checked the video and discovered that I had not explained one step very well so the students didn't understand it. It was a tricky step, so the next day in the classroom I explained it to them more clearly in person," he said. "I wouldn't be able to do this without Mike's platform."
The platform is also leading to other innovations. Professor Kwok noticed that a lot of students were accessing videos in the early hours of the morning, when professors and tutors would be asleep and unable to answer their queries. So he and the TELI team are developing a chatbot that could address their queries.
In the meantime, VideoVox is moving from a soft launch to wider use. Several teachers besides Professor Kwok have pioneered its use at HKU, including Mr Mathew Pryor of the Faculty of Architecture and Miss Nicole Tavares of the Faculty of Education. The Common Core programme is also promoting it.
Miss Tavares said she found it useful for engaging students in joint reflections. She filmed student teachers in action so she and peer students could provide feedback tagged to the actual moments of teaching, a process that created more opportunities for interaction on specific aspects of each lesson and allowed for more concrete feedback to be provided. "I see enormous value in these dialogues among us in promoting deeper and more critical reflections, peer learning and teamwork," she said, adding the technology also has great potential for other teaching purposes, such as flipped classroom teaching.
Next
Back
Course designers can create keyword buttons underneath a specific video. When learners are watching, they can click on the keyword buttons to tag and timestamp the video for a particular task.
VideoVox allows students to enter questions or comments, which can be timestamped to a particular context in the video, into an integrated discussion board and hence facilitates online asynchronous dialogue.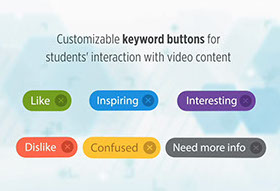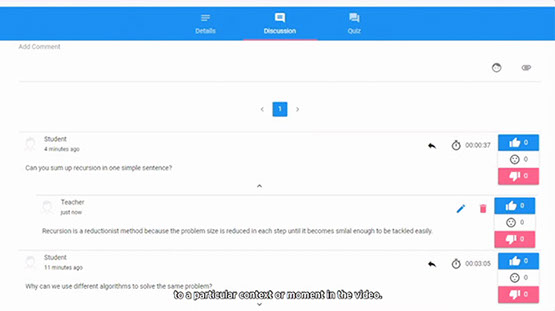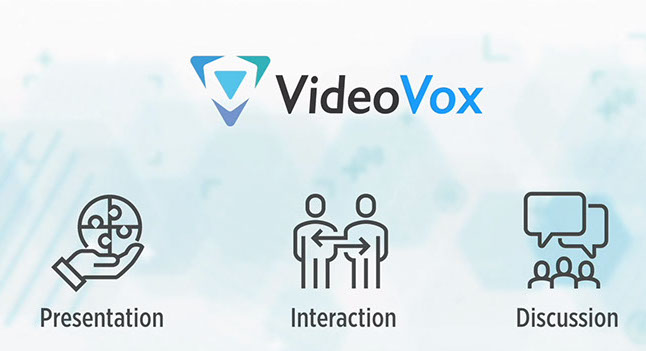 Professor Botelho's initiative has been supported by colleagues in HKU's Technology-Enriched Learning Initiative (TELI).
Professor Botelho (right) receiving the Teaching Innovation Award from Vice-President and Pro-Vice-
Chancellor (Teaching and Learning) Professor Ian Holliday (left) for the interactive online video platform he
designed.