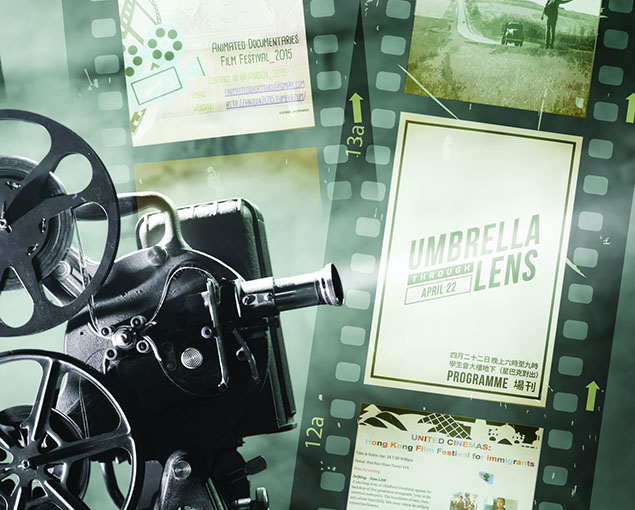 GETTING IN
THE FESTIVAL SPIRIT
Students organised their own film festival and learned much about film culture beyond the moving pictures themselves.

Film festivals have proliferated in recent years. A quick check with Wikipedia shows there are now more than 400 major film festivals around the world, from heavyweights like Cannes, Sundance and Toronto to more obscure gatherings such as the Camp Cult Classics Film Festival and Pyongyang International Film Festival. This year, HKU pitched in.
Professor Gina Marchetti organised a credit-bearing course in which students not only studied film festivals, but organised their own. There was much academic insight to be gained from the exercise, she said.
"Film festivals are important not only because they focus attention on a neglected aspect of film or highlight the need for a particular community to see itself on the screen, but also because they provide a discourse beyond the screen. That discourse is sometimes lost as more and more people watch films at home or on portable devices – they don't have that big screen experience and so they lose the community experience, too.
"At film festival screenings, you are forced to recreate the communal screening and extend it to engage in discussion and interaction. There's also this idea of levelling the playing field between audience and filmmaker by allowing the audience to question the filmmaker, which they normally cannot do."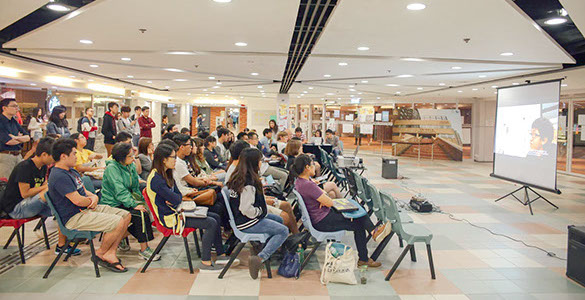 Students from Department of Comparative Literature curated a screening on the theme of the Umbrella Movement.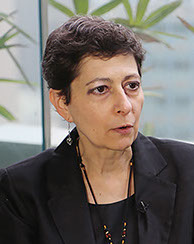 ​

Film festivals are important not only because they focus attention on a neglected aspect of film or highlight the need for a particular community to see itself on the screen, but also because they provide a discourse beyond the screen.

The whole shebang
The students were required to curate their own festival – to decide on a theme, select films, contact filmmakers to negotiate permission to screen the films for free (they had no budget), find a venue, advertise the festival, prepare questions for Q&A sessions after the screening, and survey audiences on their response to the festival.
They worked in small groups and organised five festivals that were screened around HKU campus on the themes of the Umbrella Movement, the immigrant experience, animated documentaries, horror documentaries and road movies. The first two in particular generated a lot of discussion because the audiences had direct experience of the topics.
Nora Lam Tze-wing, now a third-year student majoring in Comparative Literature and French, was in the group that organised the Umbrella Movement festival, to which students and independent filmmakers contributed films. She learned much from the process.
"We received a lot of short films, more than we had time to screen, and choices had to be made. My groupmates and I spent a lot of time discussing what directions and styles to screen – journalistic versus theatrical, clearly-narrated versus experimental, documentary versus drama and so on. I had thought that for such a political topic, only documentaries could fully present the themes, but I was surprised by the diverse genres and the broad styles that could be used to present one single topic," she said.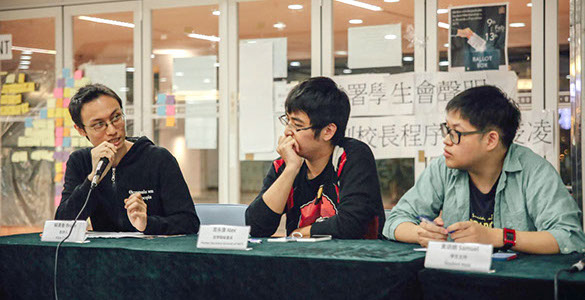 The screening was followed by a sharing session by guest speakers Mr Alex Chow (centre), former leader of the
Hong Kong Federation of Students who played an important role in the Umbrella Movement, and film critic
Mr Bruce Lai (left).
Film culture beyond the screen
The students were also exposed to the organisation and wheeling and dealing that go on around professional film festivals. Professor Marchetti arranged for them to attend the Hong Kong International Film Festival (HKIFF) and the trade fair Hong Kong Filmart, using funding support from HKU's Experiential Learning Fund. She also brought in such guest speakers as Roger Garcia, HKIFF Executive Director, and the organisers of several smaller, specialised local film festivals.
"It's really important for students who want to go into film in some sort of professional capacity as programmers, critics, policymakers, as well as people working in the industry, to have some idea of how film festivals work in this kind of climate," she said.
"It's taught them that there's more to film culture than what you simply see on the screen. And that what you see is very much dependent on what happens off-screen in terms of not only production but what comes after that – exhibitions, distribution, critical reception, audience reception, the way in which festivals and other special events shape the screening environment and screening context."
The festival project follows on from the well-received student work last year under Dr Esther Yau to create films about Pokfulam village and screen them in the village.
"I wanted to do something a bit different than the creative end," Professor Marchetti said. "What do you do when you've got a lot of creative material and viewers hungry for something that they cannot normally get in the Cineplex? We came at it from that angle."
The AniDox Animated Documentaries Festival can be viewed at
Horror Animation Festival at
http://hkuanimationfestival.weebly.com/
Road Movie Festival at
http://theroadstakenff.weebly.com/
Umbrella through Lens at
United Cinemas – Hong Kong International Film Festival for Immigrants at