Taking up the Torch of Leadership
Professor Peter Mathieson Succeeds Professor Lap-Chee Tsui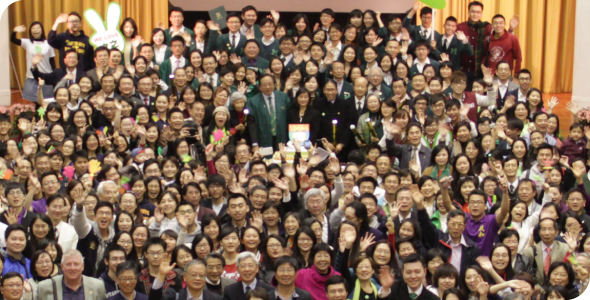 A fond farewell was held for Professor Lap-Chee Tsui in Loke Yew Hall on the University's Foundation Day.
After his 12-year tenure as HKU's Vice- Chancellor, Professor Lap-Chee Tsui stepped down on March 31. Colleagues and students organised a University Family Gathering to bid farewell to Professor Tsui on March 16, the University's Foundation Day. On April 1, Professor Peter Mathieson assumed office and took over as HKU's 15ᵗʰ President and Vice-Chancellor.

The farewell event for Professor Tsui held in Loke Yew Hall was attended by hundreds of students, alumni, colleagues and friends, all coming to thank Professor Tsui for his contributions and achievements.

At the farewell, Professor Tsui said: "I would like to thank you for all your support and encouragement throughout the years. Most importantly, I am thankful that I have been able to establish deep friendships and share meaningful exchanges with a number of individuals during my 10 years here at HKU. What I miss most would be all of you, the people here, the University family." Professor Tsui has accepted Professor Mathieson's invitation to act as a Senior Adviser to the Vice-Chancellor as of April.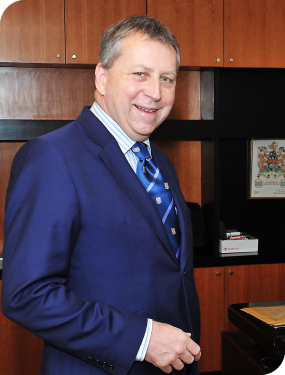 Professor Peter Mathieson assumed office on April 1.
On his first day as the President and Vice- Chancellor of HKU, Professor Peter Mathieson met the media in the morning and chaired a regular Senate meeting in the afternoon. In the meet-the-media session, he greeted everyone in Cantonese, saying that he was honoured and delighted to join HKU, and – working with students, faculty, colleagues and alumni – will strive to bring the University to new heights.

Professor Mathieson then sent a welcome message to HKU members, saying: "HKU's greatest assets are its staff, students, alumni and friends: all these communities must be nurtured, supported and encouraged. Together we can stride confidently into the future and take HKU on to ever greater contributions to education, research, leadership and public engagement locally and globally."

Professor Mathieson also outlined his plans for the first few months of his tenure – to learn more about the University; to spend time with students, staff and alumni, visiting faculties, departments and services in order to better understand the University's strengths and weaknesses; and to engage with long-term friends and supporters of the University and with others in the Hong Kong community.■

Professor Mathieson chaired a regular Senate meeting and met with the officers of the University and student representatives on his first day at work.