There are two parts to the discovery: a new Δ42PD1/TLR4 immune pathway that appears to account for acute gut inflammation in HIV-1 patients, and the development of an antibody to fight this pathway which they have tested on mice.
Professor Chen Zhiwei, Director of the AIDS Institute and Professor of the Department of Microbiology, said: "The path to the discovery began in 2013 when our team was working on a PD1-based AIDS vaccine. We asked ourselves: 'if we deliver HIV antigen into dendritic cells by fusion with soluble PD1 protein, can we induce stronger anti-AIDS immunity?'"
Two papers were published on the work – the first in the Journal of Clinical Investigation, the second in Cancer Research.
The idea, called the dendritic cell targeting vaccine, was sparked from work done by Professor Ralph Steinman, Nobel Prize winner for Medicine in 2011, with whom Professor Chen worked in an AIDS vaccine consortium while at the Rockefeller University in New York. "We used a similar idea to him but in a different way. Students amplified two soluble PD1 products instead of one – alternative splicing at the level of messenger RNA – and thus accidentally discovered a novel isoform of PD1, namely Δ42PD1 [published in Molecular Therapy]."
The team is the first in the world to work on Δ42PD1, and discovered a new immune Δ42PD1/TLR4 pathway that accounts for gut-associated inflammation during acute HIV-1 infection. The findings also demonstrated that by blocking this pathway it is possible to prevent HIV-1-induced mucosal damage. "We believe this pathway is also important for other inflammatory diseases not limited to HIV-1," said Professor Chen. "We hope to develop the antibody as a new immunotherapy to benefit patients quickly."
Initially, they were aware of the sequence of the isoform, but didn't know what it was for. They made an antibody that only recognised this isoform, tested it on HIV patients and found this molecule had higher representation in VTM2 T cells. Tests on both acute and chronic patients recorded high levels of this type of cell, as well as two other proteins – CD103 and CCR9 – that would guide the cells homing into the intestines.
Reducing gut damage
The concept was tested using mice by intravenously injecting HIV-induced human VTM2 T cells. "We gave it a fluorescent label so we could see where it went," said Professor Chen, "and it moved to the small intestine and led to a major alteration of mucosal cells, including gut damage. We then looked
into the mechanism. This is the first human protein identified on a human cell type, which can trigger the gut inflammation through the interaction between Δ42PD1-positive VTM2 T and TLR4-expressing cells. Excitingly, one of our Δ42PD1 antibodies reduces gut inflammation and damage significantly."
Now this research has been published as the lead article in Nature Microbiology. Professor Chen
also presented the work at the Global Virus Network meeting in Melbourne in September, 2017. He
was invited by Professor Robert Gallo, who co-discovered HIV-1 in 1983, and Professor Sharon
Lewin, who heads the Peter Doherty [Nobel Medicine winner in 1996] Institute for Infection and Immunity.
For the research, HKU collaborated with a team from the City University of Hong Kong and three hospitals in China, including the Shenzhen Third People's Hospital, to obtain enough human
specimens of infected cells to confirm their hypothesis.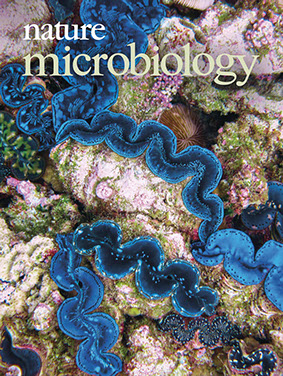 His team is now applying for government funding and private donations to humanise the antibody, and not only for HIV but other mucosal inflammatory diseases such as colitis and even cancer. "This pathway plays an important role in several different cancers, including liver cancer," said Professor Chen. "In preliminary research into HCC (Hepatocellular Carcinoma), the most common type of primary liver cancer in adults we have used the HUH 7 hepatocarcinoma cell line in mice so a tumour grows rapidly, then injected the Δ42PD1 antibody and the growth of tumour stopped. It all relates to the Δ42PD1/TLR4 pathway."

In conclusion, he added: "This is the 10th anniversary of our AIDS Institute and it is a wonderful time for us. Our productivity is excellent and we continue to have our world-class output published in high impact journals despite the fact that AIDS research is extremely competitive."